Reviews
Unforgettable (Warner Home Video) is a dramatic thriller about Tessa Conniver (Katherine Heigl), who is having difficulty coping with the end of her marriage when ex-husband David (Geoff Stults) becomes happily engaged to Julia Banks (Rosario Dawson). This brings Julia into the home they once shared but also into the life of their daughter, Lily (Isabella Kai Rice). Trying to settle into her new life, Julia believes she has finally met the man of her dreams — the man who can help her put her own troubled past behind her. But Tessa's jealousy soon takes a pathological turn until she will stop at nothing to turn Julia's dream into a living nightmare.
Television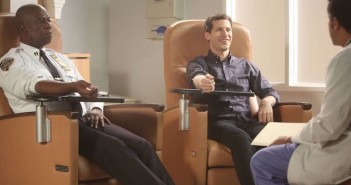 While in the middle of solving a high-profile mafia-related case, Holt and Jake contract a case of the mumps and decide to be quarantined together. They think they'll have the energy to find Joey Girabaldi while the illness runs its course but must ultimately battle a concerned Amy and the rigors of high fevers and huge goiters to get results. Incoherent and lost In their own illness-ridden minds, time seems to be running out…
With little introduction, Christopher Nolan's (Interstellar, The Dark Knight trilogy, Inception, The Prestige) latest film, Dunkirk, a war film that's more a survival horror film than a conventional war film, drops moviegoers into the last week of the British Expeditionary Force's stand on the shores of France in 1940. ..