Ronan Doyle's Top Ten Films of 2012
---
---
Editor's Note: to see the Next Projection team's collective top ten, click here
I'll spare you the perfunctory preamble as to the relative merits and demerits of cinema in 2012, as to whether I loved it or loathed it, as to whether it was a great year for film or a dreadful. It was, as ever, simply a year for film: bearing positive experiences and negatives, depending entirely on the eyes and ears set upon them. It was a year in which, more than any before it, I gave myself compulsively to criticism, resulting in an eligible list of some two hundred releases from which these mere ten were whittled down. I lack the restraint to relent from the brief mention of those nine films painstakingly lost from the crème de la crème shortlist of which what you see below was eventually forged; they are, alphabetically: Attenberg; Beasts of the Southern Wild; Breathing; Cosmopolis; Dreams of a Life; Keyhole; Samsara; Silent Souls; This is Not a Film. I love them each dearly, and the idea of not expatiating further thereupon distresses me deeply. But there can only be ten, and here, at last, they are:
---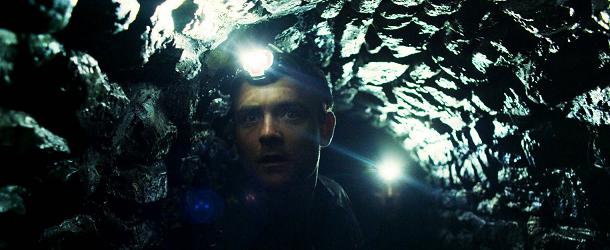 10. Kill List
Steering the striking fusion of social realism and shocking violence of his attention-grabbing debut Down Terrace to new heights of horrific impact, Ben Wheatley proved himself one of the world's most promising upcoming directorial talents with Kill List, an extraordinary collusion of technically-driven tension that manages, with Laurie Rose's invasively intimate cinematography and Jim William's incessantly harrowing score, to make viscerally manifest the horrors of familial instability in this modern world of financial insecurity and societal collapse. Its steady evolution from awkward family drama to sheer unbearable terror is expertly orchestrated in Wheatley's abrasive visual style, loading the simplest of moments with disquieting tension and rendering the most suddenly violent scenes in stomach-churning detail. Horror cinema is always at its most powerful when speaking to a world beyond the screen; skewed and scarred through the mirror may be, Kill List is one of the most accurate images of modern mankind in recent cinematic memory.
---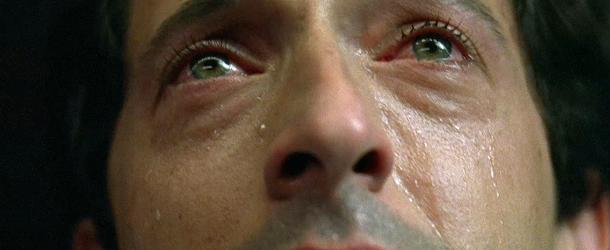 9. Detachment
Absent from fiction filmmaking for fourteen years in the wake of his unsurprisingly failed efforts to have American History X, edited by New Line without his approval, rebranded as "a film by Humpty Dumpty", Tony Kaye returned with equal parts fury and fatigue in Detachment, a movie so searing with raw feeling that it leaves the viewer bruised and battered, as emotionally drained as Adrien Brody's astoundingly-performed central substitute teacher. Eroded by apathy, he trudges through life a desolate shell of a man, the non-existent prospects of the generations both above and below offering little reason to carry on with life, and yet he does: and yet we all do. It's Kaye's unwavering insistence on portraying the almost-insurmountable difficulty of life that makes Detachment a film so powerful, so overwhelming, so unbearably true to reality. The secret to life is finding the strength to strive on: here is a film that, quite curiously, bequeaths it.
---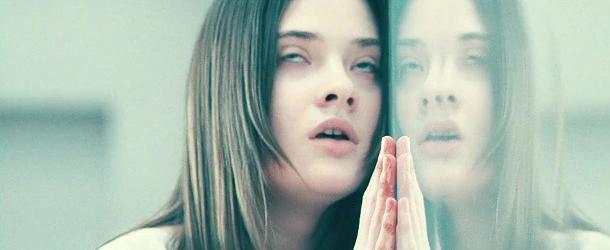 8. Beyond the Black Rainbow
Where Kill List has Wheatley espousing the horrors of contemporary life, and Detachment sees Kaye painfully depicting the agony of existential uncertainty, Panos Cosmatos' visionary debut does both in one, its stylised science fiction surface belying one of the year's most extraordinarily incisive interpretations of the hunt for meaning that dominates so many of our lives. Michael Rogers' transfixing performance as the eerie head of an imposing research facility is but one of many captivatingly cinematic tools Cosmatos puts to use in the concoction of this grand and grotesque allegory, Jeremy Schmidt's hauntingly entrancing score and Norm Li's creepily chromatic cinematography ensuring the sustained terror of every audience member as the film slowly creeps toward its shocking series of final reveals. An enigmatic odyssey through the most ethereal aspects of human consciousness, Beyond the Black Rainbow offers the most singularly scary viewing experience of the year, and with it one of the most richly rewarding.
---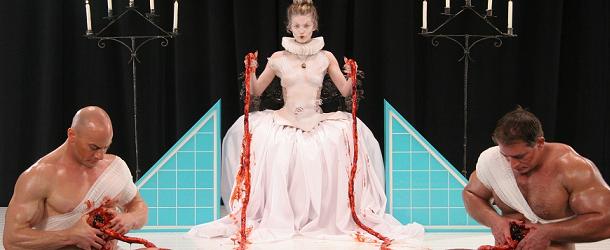 7. Excision
Take the trophy though he may for 2012's scariest film, the young Cosmatos nonetheless bows to a fellow first-timer where best horror is concerned, Richard Bates Jr's startling expansion of his 2008 short easily earning that honour. Excision's ingenious generic blend fuses the frightening frankness of Bates' sanguine sequences with some of the most riotous comedy to be seen onscreen this year, casting AnnaLynne McCord as the would-be surgeon whose total rejection of societal expectations gradually gives way to a deceptively deep rumination on the profound psychological scarring inherent in prescribed gender roles. What a wonderful piece of work is this movie, its audacious breed of atrocious violence and eccentric humour hiding the hand of Bates as he subtly turns the screws in this domestic situation, eventually hitting us with an overwhelmingly powerful dramatic punch nothing before could have prepared us for. Scarcely has the purpose and potential of horror been put to better use.
---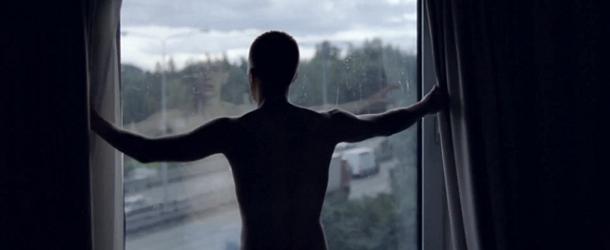 6. Oslo, August 31st
Norwegian director Joachim Trier exudes immense restraint in paring down the excess style of his 2006 debut Reprise, presenting with follow-up Oslo, August 31st a film that's all the more emotionally wrenching for its relative visual stoicism. For all the modest maturation his evolution attests, though, Trier still knows how to use technical abstraction to enormous effect, his soundtrack trickery and quick-paced cutting setting one scene in particular aside as a masterful testament to the young filmmaker's tremendous talents. To make in only a second film a work on the visual level of Louis Malle's masterpiece The Fire Within—the two loosely share a source novel—is suggestion of great things to come, to also match its emotional implications is proof. Anders Danielsen Lie's central performance is perfection incarnate; tailored like Trier's aesthetic to an aloof account of this character, its constant quietness makes all the louder every minute, measured nuance of this man's life.
---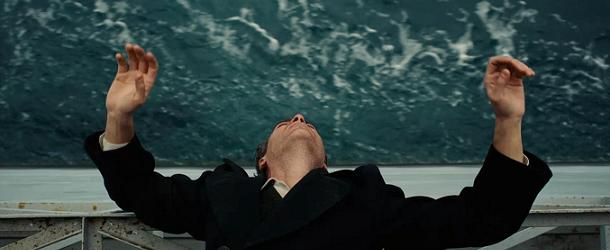 5. The Master
Moving the opposite direction to Trier, toward territories altogether more stylised and cinematically strange, is Paul Thomas Anderson, whose eagerly awaited and earnestly divisive follow-up to 2007's There Will Be Blood sees the acclaimed American auteur probing deeply the psyche of one man and all men. Like the tantalising tension of Punch-Drunk Love's third act expanded across two and a half hours, The Master employs a wealth of odd angles, eerie musical cues, and relentless long takes in pursuit of some degree of understanding of its central characters, a charismatic cult leader and the jaded WWII veteran he makes his chief subject. As toweringly intense as any of Anderson's masterful directorial techniques, Joaquin Phoenix and Philip Seymour Hoffman together enact a comprehensive portrait of earthly existence across their spellbinding scenes together, their exemplary performances imbuing this enormous treatise on humanism and animalism with an antagonistic ambiguity central to the effect of Anderson's impressionism.
---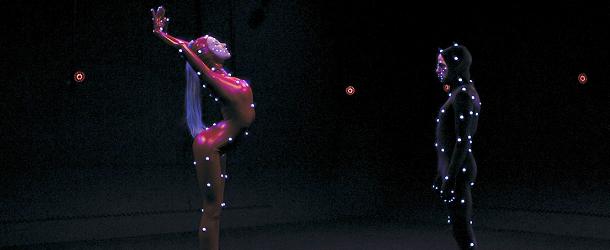 4. Holy Motors
A film alive and abreast with an ambiguity to make The Master look positively straightforward, Holy Motors' polemic plot—or indeed lack thereof—has even its director arguing the implications of the often surreal imagery therein presented. He is Leos Carax, and with his first feature film in 13 years he has created a sublime cinematic voyage interpreted variously as a take on digital alienation, existential strife, transient identity, and even cinema itself. It's the true genius of Holy Motors, then, that none of these readings precludes the others, each take a valid reading of what is inherently a subjective experience, peculiar to each individual viewer. What stays true to all, though, are the unshakeable achievements that form the blank canvas on which Carax casts his ink blot: the effulgent, ever-evolving cinematography; the vibrant, vivacious originality of each and every vignette; the magnetic performance(s) of Dennis Lavant, a man as bored by this bold brilliance as we are bowled over.
---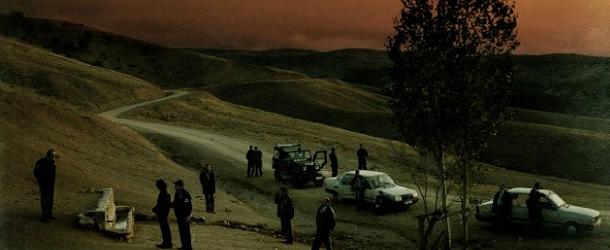 3. Once Upon a Time in Anatolia
As simple a story as the first four words of its title would suggest, Nuri Bilge Ceylan's almighty trek through the Turkish countryside in search of a murdered man's corpse—like the pale, distant car lights which illuminate these steppes through the night from afar—languidly explores the darkness, searching for the answers in tandem with its cast of policemen and their suspect. Moving with all the momentum and deliberation of a snail, Ceylan's widescreen gaze so enthrals with its expansive vision of this case and the wider themes it gradually examines that it moves with more momentum than most action movies. It's the intent of Once Upon a Time in Anatolia's bumper length and bare pacing to convey the staggering immensity of this quest, yet such is the warmth of its humour, the depth of its drama, and the dazzling majesty of its multifarious meanings that it could easily wind on for hours unnoticed.
---
2. Amour
Despite the amazement of many at seeing a director infamous for his unflinching portraits of the emotional glaciation of the world now presenting a tenderly compassionate love story, it's the biggest surprise of Amour that Michael Haneke, a director standing aloft at the top of his craft, continues to evolve; to improve, even. His characteristically clinical aesthetic captures in this latest film the titular emotion as well as any camera ever has, making together with the unparalleled work of octogenarians Emmanuelle Riva and Jean-Louis Trintignant his most compelling and complete characters—and thereby relationship—yet, rendering them in a romantic glow that makes all the more devastating the ill that befalls them. It's a film at once warmer and colder than its predecessors in Haneke's oeuvre, admitting that—yes—there is joy to be had in life, but that even this is doomed to be lost amidst an overwhelming tide of despairing defeat and interminable indignity.
---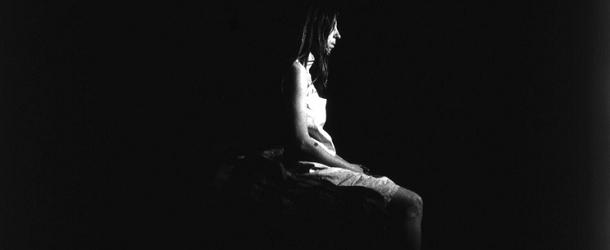 1. The Turin Horse
That most quintessential of European art house auteurs, the Hungarian Béla Tarr, begins his soi-disant swansong with a patent disavowal of any such status: The Turin Horse's title card identifies each of Tarr's long-time collaborators as equally worthy of the appellation of authorship of the film as he himself. And how right he is; in every department these talents bring only the best to bear, together crafting a beautifully bleak masterpiece that, though minimalist to the last, manages across its mere thirty-eight shots to comment comprehensively upon every last aspect of human existence. Amidst the howling winds of The Turin Horse's oppressive soundscape and the horrible drones of Mihály Víg's harrowing leitmotif, among the sparse mound of dinner potatoes and meagre collection of cutlery and crockery, across the weather-beaten face of this family and the windswept plains they call home, there lies the greatest story, the grandest emotions, the most gut-wrenching and god-damning film of 2012.