Submit Your: Top Ten Performances in Woody Allen Films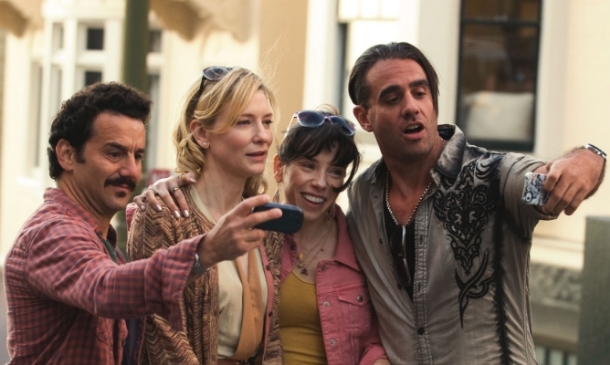 ---
It's a good bet that every actor and actress wants to become a part of the ever-sprawling stable of Woody Allen, the actor-writer-director of nearly a movie a year since 1966. In a career of forty-four films over forty-seven years and counting, Allen has directed six performances to Academy Awards and ten more to nominations. From early farcical comedies like Bananas to still funny but fundamentally more serious comedy-dramas about relationships such as Hannah and Her Sisters, from pastiches of his beloved idols Bergman (Another Woman) to Fellini (Stardust Memories), from a fallow period in the early 2000s (The Curse of the Jade Scorpion) to later resurgence in popularity (Midnight in Paris), one constant has been Allen's facility with ensembles and both men and women working on a wide range of registers, even if under his own direction he's always distinctly himself. He's notably directed his own current or former lovers Louise Lasser, Diane Keaton, and Mia Farrow, as well as various seemingly thinly-veiled chatty and neurotic Woody stand-ins, and women especially have gained acclaim in his films (eleven of the sixteen total acting Oscar nominations were to actresses). In recognition of the good notices for his newest film, Blue Jasmine, and its star, Cate Blanchett especially, the upcoming Top Ten Tuesday is celebrating my own favorite performances from across his entire career, from comedy to drama to everywhere in between. Leave a comment below listing your own choices.
Theatrical Releases Editor, Sr. Staff Film Critic & Top Ten Guru
Cinema transcends boundaries of time and space and thought and emotion; at its best it communicates the experience of being truly alive. I've been transfixed by the material ghosts of the movies since an early age, and I can't seem to shake them. Since reading and writing and talking about films are the next best things to watching them, criticism became a natural fit. Whether new or old, foreign or domestic, mainstream or cult, all movies are grist for my mill. Be forewarned, I'm an inveterate list-maker, so look out for rankings, topics, and opinions of all kinds. The AFI's got nothing on me.
Latest posts by Adam Kuntavanish (see all)