Locarno Film Festival: Day One and Two - What Now? Remind Me, By the River, The Human Variable, and Wrong Cops
---
Editor's Notes: The following article is part of our coverage of the Locarno International Film Festival. For more information on the festival visit pardolive.ch and follow the Locarno International Film Festival on Twitter at @FilmFestLocarno.
How fitting an image it is: there, cradled by mountains on one side and a lake the other, before the largest open-air screen in all of Europe, the sky above alight with a fearsome thunderstorm driving viewers in droves from their seats to the nearest shelter, stands 2 Guns director Baltasar Kormákur, bellowing to the crowd abandoning his new movie before his eyes: "Come back! This is true cinema!" It was meant in jest, of course, but that doesn't make it any less appropriate an end to Wednesday's opening night of the 66th Locarno Film Festival: this is true cinema, and though the 8,000 seats at which Kormákur screamed may have been rapidly emptying, both they and that incredible screen attest a town ready to give itself over to the medium for the next two weeks.
And indeed some time before that too: the Piazza Grande, this colossal venue for which Locarno has perhaps garnered the bulk of its attention, hosted pre-festival screenings of De Sica's The Garden of the Finzi-Continis and Polanski's Chinatown in the days before its official opening, the latter of which made for my—to put it mildly—incredible welcome to this world. Though I'll be filing plenty of content here at Next Projection too, I'm primarily in Locarno as part of Indiewire's Critics' Academy, meetings and workshops for which make up the bulk of the festival's first five days, therein restricting my movie access. Dedicated daily dispatches can be expected once I've found the freedom to wander unrestrained; for now, here's a run-down of the first two days.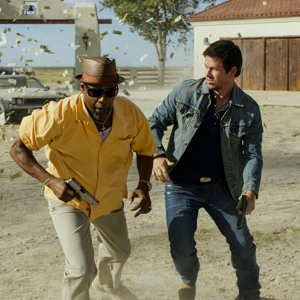 A tight and—with hindsight—foolishly ambitious screening schedule saw to it that the minor projection setbacks that delayed Aguirre, the Wrath of God kept it from me entirely. Keen as I am to catch some retrospective screenings, the classics will remain so: I'm quicker to run to a new film that might never make it beyond the festival. And so to found footage school shooting movie The Dirties, which made me regret that very outlook almost immediately. Though that's not entirely fair: very much a labour of love, it's a film certainly brimming with things to mull over, albeit one consistently let down by its own inability to mull very well. Further thoughts can be found in my full review.
This is a festival that could scarcely squeeze more interesting oddities from around the world into its line-up if it tried, which made very tempting the prospect of running off to check out one of its many sidebars. It just wouldn't be right to pass up the opening ceremony, however, particularly given the presence of guest of honour and Moët & Chandon Excellence Award honouree Sir Christopher Lee, who held the thousands-strong crowd firmly in his palm like Saruman grasping the palantír, and all—of course—in fluent Italian. To see his teary-eyes face projected upon the gargantuous screen behind as images from his films—some of which are shown here in tribute—were beamed onto the surrounding walls was to literally see a city play host to one of cinema's most illustrious careers.
And one of cinema's most interestingly dichotomous to follow: before the inclement weather led to his grandstanding storm-centric screeches, Kormákur took to the stage to introduce 2 Guns in its international premiere. His uniquely offbeat Icelandic debut 101 Reykjavik also screens at the festival, having debuted here in 2000. The considerable leap from art house on the peripheries of Europe to action within the belly of the Hollywood beast was, he said with a smile, a way to criticise American from the inside. I'm afraid I wasn't willing to risk drowning to discover just how true that is; if the first forty minutes are any indication, it's at least a whole fistful of fun.
So dramatic a beginning to festivities would seem to demand a good night's rest: not so when there's an 08:30 showing of a near-three hour HIV documentary to be caught. What Now? Remind Me, Portuguese director Joachim Pinto's diarised capture of his experimental HIV treatment, made for an enormously heavy start to Thursday's films, its sobering runtime not exactly propitious to any early-morning joi de vivre. And that's for the best: Pinto's remarkable ability to invest his audience in his mood and mindset is his film's formidable power, allowing us to feel—or at least imagine to feel—the immense burden of his time-biding life. Maybe the closest point of comparison is Jonathan Caouette's Tarnation, also trained on intimate personal health issues, albeit mental in Caouette's case. Both films thrust the viewer into the world of their makers; in Pinto's case, it's a crescendo stream of semi-consciousness that equally establishes the prevailing sadness of his days and the underlying happiness that allows him to survive it. It is, at heart, a tale of romance: an at times extravagant, excessive one perhaps, but never without its humbling depths of exposed humanity.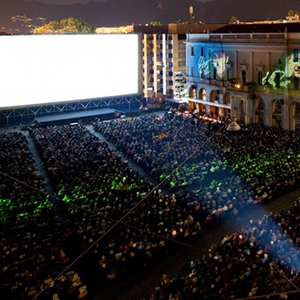 One unusual documentary gave way to another as it fell to Thai director Nontawat Numbenchapol to follow Pinto's start. He does so with some of the most sublime, sumptuous visuals of the year—no surprise, given his role as still photographer on Uncle Boonmee—his gorgeously framed insights into the machinations of a small village the integral basis of his highly unique structure. Largely devoid of dialogue, By the River espouses the essence of its environmental concerns as only cinema can, pairing striking tableau with stirring musical cues to invest us in this community with the sort of simplicity that takes incredible work to construct. It's no better seen than in the sudden second act, which moves proceedings to Thailand for a beautifully crafted montage of expository intertitles; here the power of Numbenchapol's aesthetic is fully exploited, used to patch over a clumsy structural choice that would cripple a film less focused in its sensory presentation. A great movie By the River is not, but an almost-covertly hypnotic one it certainly is, and a firm promise of a filmmaker to watch.
Perhaps it's the effect of seeing two movies of such formal ambition in a row that made the third seem all the more uninventive in its own structure. The Human Variable is a dramatically-oriented crime thriller the like of which has been seen a hundred times before: Bruno Oliviero's film focuses on a widowed inspector whose professional and personal lives begin to bleed together as soon as he goes back on the job. It's ripe territory for psychological fun, yet never once does Oliviero dare stray from the beaten path, his every plot development yet another contrived conformance to a predestined genre pattern. His exquisite production values make this a museum skeleton of a film: carefully constructed, perfectly shaped, but completely devoid of meat and very very dead. Only the efforts of actors like Silvio Orlando and Sandra Ceccarelli, whose faces complement Oliviero's repetitive slow-motion-close-up style, do anything to lift the overwhelming boredom such a relentlessly generic movie breeds.
Generic is certainly no complaint that might be levelled against Wrong Cops, the latest feast of self-aware surreal silliness from Rubber and Wrong director Quentin Dupieux. Bringing to screen yet another assortment of absurdist characters, the new movie meshes them together in a series of stupendously odd scenarios bathed in a very particular form of humour. It's in a league entirely of its own: full thoughts are best withheld for a more extensive review.
The following two tabs change content below.

Ronan Doyle is an Irish undergraduate film student and freelance critic, whose work has appeared on Indiewire, FilmLinc, Film Ireland, FRED Film Radio, and otherwhere. When not watching movies, reading about movies, writing about movies, or thinking about movies, he can be found talking about movies on Twitter. He is fuelled by tea and has heard of sleep, but finds the idea frightfully silly.

Latest posts by Ronan Doyle (see all)