Cork Film Festival 2012: Day Three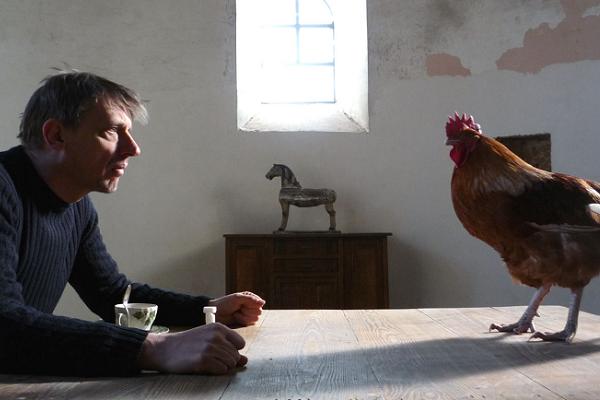 ---
The following dispatch is part of Ronan's coverage of the 2012 Cork Film Festival
A surprisingly crowded screening of Michael Twomey's documentary Another Way Home began proceedings on the third and final day of my Cork Film Festival experience. Charting the birth and rise of Slí Eile—a Cork-based housing association seeking to provide accommodation and in-house support to those disparaged with the traditional approach of mental healthcare, Twomey's film focuses on founder Joan Hamilton, whose daughter Geraldine's 16-year difficulties inspired the project's beginnings. Narrated by Jeremy Irons, a patron of the charity, it's an affecting work that tells the stories of several people afflicted with mental illness and the solace and comfort they have found in Slí Eile. The local nature of the production, the film's difficulties in acquiring distribution, and the presence in the audience of a number of healthcare professionals facilitated a particularly interesting director Q&A afterward that embodied perhaps better than anything else over the course of the weekend the sense of cinematic community the festival fosters.
When it came to VOD in August, I called Peter Brosens and Jessica Woodworth's debut feature Khadak a "startling ascent into higher planes of expression" while lamenting that "their unwillingness to fully embrace the possibilities of their atypical style does their creative inclinations a disservice". I've not had the fortune to see the duo's follow-up Altiplano, the second part of their thematically-linked trilogy that comes to a close with The Fifth Season. Whatever the failings of their first film, the pair boasts a startling visual talent, their scope and compositions making irresistible the prospect of bearing witness to one of their films on the big screen. There's not a frame in The Fifth Season that I wouldn't happily hang on my wall: each and every scene bulges with sheer cinematic beauty, the astonishing depth of field throughout capturing multiple layers of action all within one shot. Set in a small Belgian community over the course of a year where the earth simply ceases giving of itself, Brosens and Woodworth tell a story of apocalyptic terror with a reserved tone that resists hysteria, their horror lying in the distressing banality with which this world and the lives therein draw slowly to an end. It's a visceral and visually provocative experience, an emotional and intellectual odyssey that utilises every aspect of cinema's power in the communication of its ideologies. From its amusingly odd opening sequence to its horrifically fatalistic and bleak finale, The Fifth Season is precisely the embrace of style that Khadak was not: this is Brosens and Woodworth's masterpiece, immediately catapulting them to the forefront of contemporary cinema. With its shades of Béla Tarr and Roy Andersson, its debts to Kubrick and Tarkovsky, this is a visionary work of cinema as pure as it comes. Await its release with bated breath: you've not seen anything like it before.
Sadly not present for the closing gala screening of Seven Psychopaths, it fell to Miguel Gomes' Tabu to close the 57th Cork Film Festival for me. What small word I'd heard of this Portuguese offering was unanimously abundant in its praise. Shot in 4:3 and black and white, Gomes' film pays visual tribute in its opening segment to silent cinema, filling us in on the unfolding hunter narrative via voiceover narration before revealing the images we see to be a film-within-a-film watched by protagonist Pilar, a lonely old woman whose few interactions in life are with her dementia-suffering neighbour Aurora and carer Santa. Gorgeously shot with rife shadows and rich texture, Tabu is a delight to behold, its quietly fascinating story working with its images to lure the viewer gradually into its story. The film's second half concerns Aurora's youth spent in a Portuguese colony, and her ill-fated love affair with the handsome Ventura, who narrates the story as an older man. There are clear concepts of colonialism being dealt with here, the older Aurora's distrust of Santa—a black woman—and the representational function of her younger self's husband nicely allegorical takes on the country's history. Beautiful and meaningful as it is, Tabu seems to lack a certain element, be it full engagement with these lovers' liaison or something other. It's an intriguing, entertaining film that never quite feels much more, the disparity of its halves perhaps contributing a certain discordance that prevents it colluding to one great whole.

Having spent the vast majority of my life sharing in the all too prevalent belief than cinema is merely dumbed-down weekend escapism for the masses, I was lucky enough to turn on a television at the exact right moment to have my perspectives on the medium completely transformed. Those first two and a half hours marked the beginning of a new life revolving around—maybe even depending upon—the screen and the depth of artistry, intellectual stimulation, and emotional exhilaration it can provide.

Latest posts by Ronan Doyle (see all)