Locarno Film Festival: Douglas Trumbull Masterclass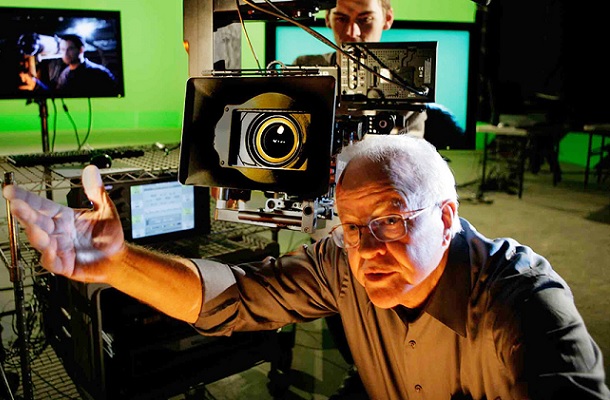 ---
Editor's Notes: The following article is part of our coverage of the Locarno International Film Festival. For more information on the festival visit pardolive.ch and follow the Locarno International Film Festival on Twitter at @FilmFestLocarno.
"I truly am a mad scientist," quipped Douglas Trumbull, movie director and special effects legend, as his first Locarno masterclass—presented in celebration of his receipt of the festival's inaugural Vision Award—wound down after ninety minutes of anecdote-addled speech. It's important to note the order of the career strands there: Trumbull considers himself a director first and foremost; his second masterclass was dedicated entirely to discussion of his great 1972 debut Silent Running. "I sort of became known as a special effects guy," he shrugged, as though the path his life took were just some strange accident of faith.
But even those resistant to the idea of predestination would find it hard to argue that Trumbull and special effects work was a match made in heaven—the heavens, in fact: those he brilliantly brought to life in Stanley Kubrick's 2001: A Space Odyssey. "He wanted the audience to have a direct personal experience," Trumbull explained of his director, "so that distorted my entire life". And what a distortion it was, prompting some of the most visionary special effects in the history of cinema, from Close Encounters of the Third Kind to Blade Runner to The Tree of Life. Among the many videos, clips, and demo reels Trumbull had in tow, perhaps the finest was a self-made collage of career highlights, which he described as "out-of-body, afterlife experience" for him to watch.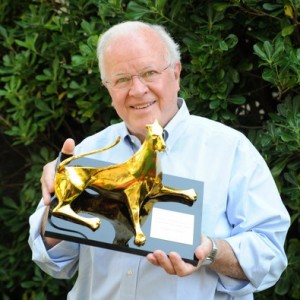 Yet the past constituted just a small segment of this lively, passionate discussion: never one to slow down, Trumbull seems at 71 busier than ever before. He maintains Trumbull Studios on a Massachusetts farm, where his virtual set technology strives to scale down the absurd blockbuster budgets that dominate modern Hollywood. "Why can't you make exactly the same movie for $30 million?" he asked with a genuine sense of disbelief. But then that's hardly anything new: Trumbull and Hollywood have never seen eye-to-eye. His Showscan technology went largely ignored, despite essentially being a viable form of giant screen experience in the vein of IMAX. And his efforts to develop the possibilities of higher frame rates, begun over three decades ago, received none of the attention afforded a certain contemporary director's: "If you think Peter Jackson's really cool for using 48 frames, believe me, I did it first 30 years ago".
It seems Trumbull is a man eternally ahead of his time, pushing cinema out to new territories and waiting for the rest of the world to eventually catch up. "Nobody calls me," he said, not without a certain sense of rue. It can't be easy to radically redefine the cinematic experience and to go largely uncredited for it. Yet self-pity is beneath an inventor of Douglas Trumbull's ilk; while Hollywood continues to self-immolate, he develops newer technologies with his dedicated team. He has plans for a radical new feature named UFOTOG, to be shot in 3D and 4K at 120 frames-per-second with the latest sound technology from Dolby. The project is spun-off from new camera equipment he patented, originally to search the skies for alien life. "You think I'm crazy, don't you?" he asked as nervous giggles filled the room. We shouldn't be surprised that the man who once transported us to the stars now seeks to go even further beyond. Crazy or no, Douglas Trumbull will be the man to show us the future of the movies, if a few decades later than he'd like. How glad we should be for cinema's mad scientist.

Ronan Doyle is an Irish undergraduate film student and freelance critic, whose work has appeared on Indiewire, FilmLinc, Film Ireland, FRED Film Radio, and otherwhere. When not watching movies, reading about movies, writing about movies, or thinking about movies, he can be found talking about movies on Twitter. He is fuelled by tea and has heard of sleep, but finds the idea frightfully silly.

Latest posts by Ronan Doyle (see all)