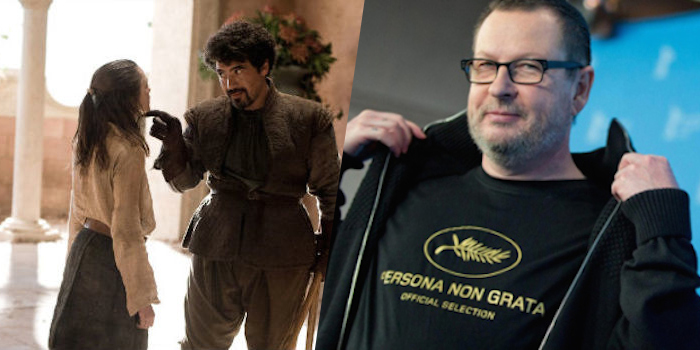 Editor's Note: Yesterday's News covers the most important news of the previous day with a focus on film, television, and trailers.

Film
Get On Up, Tate Taylor's James Brown biopic, will open the 10th Zurich Film Festival (Variety).
Sweden chooses Ruben Östlund's Force Majeure as its Foreign-Language Oscar contender (Variety).
Miltos Yerolemou, who portrayed master swordsman Syrio Forel on Season 1 of Game of Thrones, has been cast in Star Wars: Episode VII (BBC News).
The Film Arcade and Paramount Home Media Distribution acquire Love, Rosie, starring Lilly Collins and Sam Claflin, and plan for an early 2015 release (Deadline).
Rumors bubble up again that 24 may get a feature film (TVLine).
Frances McDormand honored with Venice Film Festival's Persol Tribute to Visionary award (THR).
Focus World acquires rights to the latest from director David Cronenberg, Map to the Stars, and sets an early 2015 release (Collider).

TV
Lars von Trier's next project will be The House That Jack Built, an English-language television series, eyeing a big international cast. von Trier will begin work on the script this fall with plans to shoot in 2016 (Deadline).
North Korea continues to meet your expectations with the government condemning UK television series Opposite Number (Variety).

Trailers
First trailer for Abel Ferrara's Pasolini, starring Willem Dafoe (Next Projection).
First trailer for The Hellmouth, starring Stephen McHattie (Twitch).
First trailer for the fifth season of Downton Abbey (Variety).