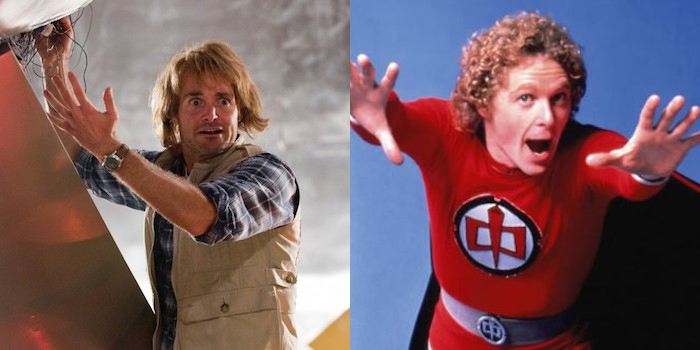 Editor's Note: Yesterday's News covers the most important news of the previous day with a focus on film, television, and trailers.

Film
Foxcatcher to get U.K. premiere at the 58th BFI London Film Festival as the American Express Gala screening (Variety).
Struggling Mumbai Film Festival has Indian film fans and star launch social media campaign to prevent closure (Variety).
Will Forte provides a brief update on the status of MacGruber 2, either depressing or relieving depending on where you fall on the appreciation of its predecessor (Collider).
Kyle Ward to write Cosmic Motors screenplay for Michael Bay and Warner Bros. (Variety).
San Diego Film Festival selects Wild, starring Reese Witherspoon, as its opening night film and You're Not You with Hilary Swank, Emmy Rossum and Josh Duhamel as the closing night film (Variety).
Even before it premieres at Telluride, Fandor picks up sci-fi short The Sand Storm and sets day and date release on August 31st (Deadline).
Steven Okazaki will direct Mifune: Last Samurai a documentary based on the life of Toshiro Mifune (Variety).
Yorgos Zois will direct Stage Fright, produced by France's Ez Films, Croatia's Nukleus Film, and Athens-based Pan Entertainment (Variety).
The latest Idris Elba thriller No Good Deed launches unique social media campaign on Twitter and Instagram (The Wrap).
Director Benoit Jacquot's (Farewell My Queen, Sade) Three Hearts, starring Catherine Deneuve, Charlotte Gainsbourg, Chiara Mastroianni, and Benoit Poelvoorde, has US rights purchased by Cohen Media Group (Variety).

TV
Enver Gjokaj (Dollhouse) and Chad MIchael Murray cast in ABC's Marvel's Agent Carter (Deadline).
HBO sets premiere dates for miniseries Olive Kitteridge (Deadline).
Jennifer Johnson out as The Following showrunner, Brett Mahoney and Alexi Hawley takeover, and the three people you know that actually watch this mess of show continue not to care (Deadline).
Believe it or not, Phil Lord and Chris Miller set to push your nostalgia expectations again with Greatest American Hero reboot at Fox (Deadline).
ABC will air The Story of Frozen: Making a Disney Animated Classic, a behind-the-scenes look at Frozen hosted by Josh Gad on September 2 (Variety).
Series based on the Guy Pearce starring mini-series Jack Irish gets script plus penalty order from Fox (Variety).
Miranda Mayo cast in Pretty Little Liars and Samm Levine in the new series Selfie (Deadline).
Oh look, just what we needed, another medical drama. ABC buys Cold Blood, from Criminal Minds executive producer Janine Sherman Barrois and Aaron Kaplan's Kapital Entertainment (Deadline).
Syfy cancels The Will Wheaton Project (Deadline).
Patrick Warburton superhero parody The Tick rumored to be revived by Amazon (People).
Amy Gumenick (Supernatural) joins the cast of Arrow as Carrie Cutter (EW).
Taylor Swift skips the spinning chair, but signs on as an advisor for the next season of NBC's The Voice (Deadline).

Trailers
Trailer for Yann Demange's '71, starring Jack O'Connell (Go, See, Talk).
Teaser trailer for Shaun the Sheep, from Aardman Animation (Slashfilm).
Trailer for Belgian horror film Cub (The Playlist).
US trailer for Andrey Zvyagintsev's Leviathan (First Showing).
Trailer for documentary Time is Illmatic on rapper Nas (Indiewire).
UK trailer for Sylvain Chomet's live-action debut Atilla Marcel (Film Divider).
Trailer for Argentinian Wild Tales (First Showing).