Martin Scorsese Presents: Masterpieces of Polish Cinema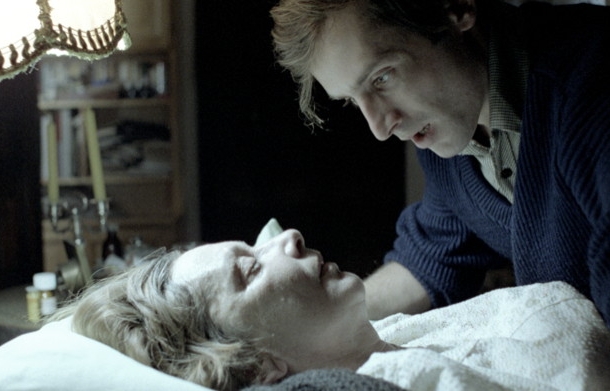 There are many things on display in Krzysztof Zanussi's 1980 film The Constant Factor. It covers as much ground as confronting greed and corruption in the Polish workforce to youthful idealism to coping with the death of parents and the slow erosion of hope in the face of hopelessness.
The story centers on Witold (Tadeusz Bradecki), a 22 year old man who skips university after his military service in favor of working for a company as an electrician to save up money for university and for an expedition to the Himalayas. His father was a mountain climber who died there when Witold was only twelve and he wants to make the ascent himself either as a tribute to his father or to show that he can do what his father could not. He makes decent money and even gets to travel abroad to India and one other country (it isn't said where, just 'in the west'). He has a flair and love of mathematics and keeps promising his mother that he is thinking of going to university to pursue it, though he seems unwilling to take that step.