---
Editor's Notes: A Touch of Sin opens in Toronto this Friday, October 18th, 2013 at The TIFF Bell Lightbox.
A few years ago, it seemed like underground Chinese filmmaker Jia Zhangke was about to go mainstream. He was planning to make a big budget martial arts movie – one can assume set in the kind of apolitical historical setting that soothe Communist censors. Instead, Jia abandoned the project to make a social realism/martial arts hybrid A Touch of Sin, which premiered at Cannes in May and picked up the best screenplay award.
The film follows four protagonists on their separate journeys towards using violence as a means to right social wrongs. Inspired by real life events circulating China's micro-blogosphere, Jia offers an anxious vision of a society in rapid transition.
Next Projection sat down with the slight, soft-spoken 43-year old director during the Toronto International Film Festival, where A Touch of Sin is screening.
 —
On surrealism in his work:
In my previous films (The World, Still Life), the surrealism came from the speed of change – economic change and social change in the Chinese milieu. For instance, the disappearance of landscapes in one year that had taken years to accumulate, this became the moment of surrealism.
In this film, violence becomes part of the surrealism.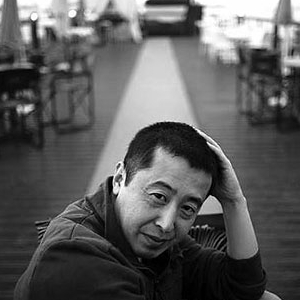 Does A Touch of Sin urge us to be morally responsible about portraying violence in the media?
It's important to describe the acts of violence and see their details. In the media – any media, not just Chinese media – we cannot necessarily see the details of the events, and there is not enough time to examine the aesthetic or emotional aspects of these violent events.
Initially when conceiving of these events for the film, I thought that perhaps they should be conveyed in an oblique way, but then as I thought more about it, I thought it had to be more explicitly conveyed, because if you do not face up to the violence directly than there would be no way to affect change.
I understand the deep motivations in the characters' choices to resort to violence, but I don't agree with those choices.
Through the four protagonists are you trying to show a wider societal issues with resorting to violence to solve problems?
Yes, it does try to convey violence in China as a widespread phenomenon. I'm using these four stories to convey a sense of ubiquity of these events. In the past, when these events were accumulating in the news, each event could be seen as an isolated news event with its own teleological buildup. But the fact that they were happening more and more often gave me pause, and demonstrate that these [events]are part of a larger social movement.
Do you think the role of the artist is to add a human dimension to concrete human problems?
Yes. The responsibility of the artist is to see that no matter how or where one lives, weaknesses ought to be acknowledged. Violence is a global phenomenon; we should treat it as an ongoing issue to be discussed.
In this film, violence is portrayed in instances between people and other people, and people and animals. Perhaps as individuals we put more emphasis on inter-personal acts of violence and not so much on those between people and nature or people and animals.
The idea of the artificial is prominent throughout all your movies – do you see the rapid change in your country as a placing of the artificial over real landscapes and people?
Each film approaches this contradiction in a different way. In The World, it was the universality the setting and the individual experience within that. In the case of A Touch of Sin, the focus on the notion that these dramatic acts of violence are unthinkable and surreal in that regard. The film becomes an examination of what pushes someone to the extent where such events become a reality.
The magic element in A Touch of Sin comes from how someone ordinary and ubiquitous can become mystical. For instance, when Zhao Tao picks up a sword, that's the point when the imagination and humanity come together. One can say the mystical is a certain abstract spirit – the practice of kung fu can be fictionally imbued on the character.
A Touch of Sin plays on the name A Touch of Zen, a King Hu martial arts classic from 1971. How is your film in dialogue with the kung fu tradition?
You could say that A Touch of Zen is a sort of seed for A Touch of Sin. Firstly, my film employs a specific wuxia technique to portray the sequences. But King Hu's film was set in a pre-revolutionary China, and I wanted to apply wuxia form to contemporary Chinese events and characters. Perhaps the destinies of these characters haven't changed all that much.
Are you a national voice for Chinese cinema, and Chinese society more generally?
It's difficult to understand the full spectrum of resonances my films have with Western audiences. The main goal is to have aesthetic recognition.
Aside from the social aspects of his filmmaking and the responsibilities therein, I would also like to explore cinematic possibilities. For instance, wuxia has always focused on old Chinese society and historical perspectives. My film was a way to use the wuxia template and apply it to the contemporary Chinese milieu.
It would be a great source of pride if my films could not only convey a Chinese reality, but also explore or expand upon the possibilities of cinema in general. I am always striving for that.