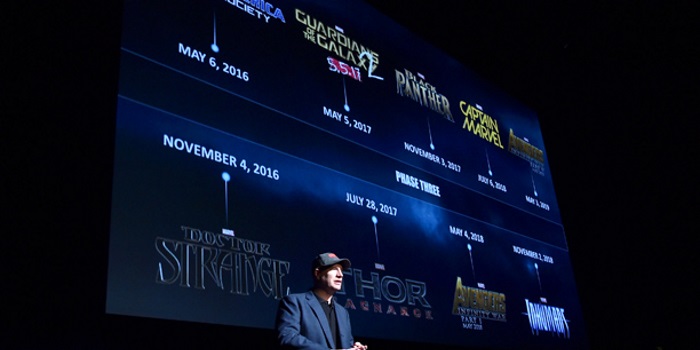 Editor's Note: Yesterday's News covers the most important news of the previous day with a focus on film, television, and trailers.
---
Film
---
Jordan Peele reveals the first details for his planned horror film Get Out (Fangoria).
Septieme Factory Distribution buys France and Belgium rights to A Thousand Times Good Night (Variety).
Eight motion posters for The Divergent Series: Insurgent (Coming Soon).
Max Deacon cast in The Call Up (Deadline).
New poster for Kajaki The True Story (Empire).
Greg Kinnear, Djimon Hounsou, and Jon Voight join Renee Zellweger in religious drama Same Kind of Different as Me (THR).
First poster for Blackhat (The Film Stage).
Monterey Media acquires US rights to Big Muddy (Deadline).
Content Media acquires international rights to Comet (Coming Soon).
Keanu Reeves set to star in sci-fi thriller Replicas (The Wrap).
Marvel announces Phase 3 plans, including Captain America: Civil War, Doctor Strange, Guardians of the Galaxy 2, Thor: Ragnarok, Black Panther, Captain Marvel, Inhumans, and two part Avengers: Infinity War (EW).
Tyler Blackburn joins the cast of Love Is All You Need (Variety).
Adewale Akinnuoye-Agbaje joins Will Smith in untitled NFL concussion drama (Deadline).
Jason Bateman to star in and direct IPO Man (Deadline).
Hailee Steinfeld to star in The Statistical Probability of Love at First Sight (Variety).
First image of Aaron Paul in Eye in the Sky (The Wrap).
Wesley Snipes to star in a remake of crime-drama Five Minutes to Live (Variety).
---
TV
---
First synopsis for Agent Carter (Slashfilm).
Hulu expands agreement with Viacom adding a slew of Nickelodeon and Comedy Central shows (THR).
The CW begins development on The Magellan, based on Spanish drama El Barco (THR).
The Goldbergs plans Ferris Bueller's Day Off tribute episode (THR).
NBC gives full-season pickup to Mysteries of Laura (Deadline).
RIP: Actress Elizabeth Norment dies at 61 (THR).
Logo TV orders comedic satire The Straight Out Report (THR).
A&E's FYI launching on Apple TV (The Wrap).
GSN renews Idiotest for 65-episode second season (Deadline).
TBS orders semi-autobiographical pilot from Jason Jones and Samantha Bee (THR).
Paris Barclay steps in direct part of Sons of Anarchy finale (Deadline).
Fox orders half-hour comedy script from Colleen McGuinness (The Wrap).
Canada's CBC snags broadcast rights for 2018 and 2020 Olympics (THR).
Lorraine Toussaint's villainous Vee not to return on season three of Orange Is the New Black (EW).
MTV gives series order to Scream remake (Variety).
Comedy Central will air live coverage of the midterm elections with Jon Stewart and Stephen Colbert (The Wrap).
The Jackal Group acquires supernatural mystery novel Horrorstör to develop as series (Deadline).
Brenda Song signs talent deal at Fox to star in upcoming series (THR).
Meagen Fay lands recurring role in Agent Carter; Max Gail joins the cast of Review (Deadline).
First TV spot for Agent Carter (Coming Soon).
---
Trailers
---
International trailer for Dealer (The Film Stage).
Latest international trailer for Paddington (EW).
Announcement trailer for Avengers: Infinity War (Slashfilm).
Teaser trailer for Netflix series Marco Polo (Deadline).