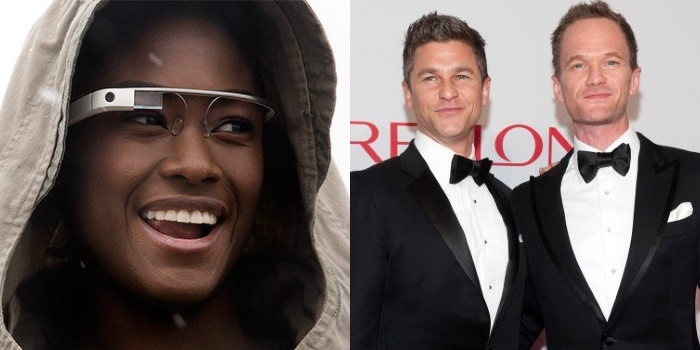 Editor's Note: Yesterday's News covers the most important news of the previous day with a focus on film, television, and trailers.
---
Film
---
IFC Films acquires Mona Fastvold's The Sleepwalker (Variety).
South Korean filmmaker Im Kwon-taek to receive lifetime achievement award at 25th Singapore International Film Festival (THR).
K5 International to international sales for When I Live My Life Over Again (THR).
First look at Simon Pegg in Terry Jones' Absolutely Anything (Empire).
Teaser poster for Alex Garland's Ex Machina (The Film Stage).
Official theatrical poster for Foxcatcher (The Film Stage).
WestEnd Films acquires international rights to Green Room (Variety).
International Documentary Association announcing nominees for IDA Awards (The Wrap).
First look at Terminator: Genisys (EW).
Gale Anne Hurd to receive David O. Selznick Achievement Award in Motion Pictures from the PGA (Deadline).
Jon Cassar to direct psychological thriller When the Bough Breaks (Variety).
MPAA and National Association of Theatre Owners ban Google Glass and other wearables in theaters (Variety).
A handful of alternative Nightcrawler posters (Shortlist).
Kunal Nayyar joins the cast of A Bollywoof Tale (Variety).
A24 acquires US rights to Ex Machina (The Wrap).
Joe Anderson, Dayton Callie, and Jessica Lowndes join the cast of Darren Lynn Bousman's Abattoir (Variety).
Emile Hirsch and Zoë Kravitz sign on to star in Gary Michael Schultz's Vincent-N-Roxxy (The Wrap).
Cliff Martinez to score Cary Fukunaga's Beasts of No Nation (Film Music Reporter).
Matthew Willig joins Will Smith in untitled NFL concussion drama (THR).
The Orchard picks up US and Canada rights to Meet Me in Montenegro (Indiewire).
Anthony McCarten in talks to adapt Hack Attack (Deadline).
BBC Worldwide North America buys North American rights to John Boorman's last film Queen and Country (Variety).
Demian Bichir in negotiations to star in untitled Low Riders film (Variety).
Grindstone Entertainments snags US rights to The Lost Legion (THR).
Michael Bay in early talks to direct Benghazi pic 13 Hours (Variety).
Isla Fisher joins Jon Hamm and Zach Galifianakis in Greg Mottola's Keeping Up With the Joneses (The Wrap).
The Coen Brothers' upcoming Hail, Caesar! to be released on February 5, 2016 (The Wrap).
---
TV
---
CBS' CSI: Cyber adds Hayley Kiyoko (Deadline).
The Real Estate Network looking to launch on digital and television in 2016 (Variety).
Syfy renews Ghost Hunters and Paranormal Witness (Variety).
Lifetime orders two-hour special The Women of The Bible (The Wrap).
CBS gives script commitment for untitled female medical drama from Dan Truly and Neal Baer (THR).
Fox gives script commitment to modern day Peter Pan drama League of Pan (Deadline).
Netflix order live action Richie Rich series (The Wrap).
Jerry Bruckheimer executive producing adaptation of American Gigolo for Paramount TV (THR).
WWE's The Miz to guest star on season two of USA's Sirens (Variety).
Slingshot Global Media and Nevision team for period drama series Oil (Variety).
HBO picks up Mike White's pilot script Mamma Dallas (Deadline).
Neil Patrick Harris and David Burtka to guest star on American Horror Story: Freak Show (Variety).
Dominique Tipper, Cas Anvar, and Wes Chatham join the cast of Syfy's drama The Expanse (Deadline).
Kyra Sedgwick to star in untitled half-hour single-camera comedy from Kari Lizer for HBO (Deadline).
The Goldbergs planning a New Kids on the Block episode (THR).
NBC developing untitled drama inspired by lawyer Shawn Holley (Deadline).
First look at Matt Bomer in American Horror Story: Freak Show (The Wrap).
Fox orders half-hour comedy Marsha Goes To Jail from writers Pamela Falk and Mike Ellis (Deadline).
ESPN2's SportsNation to air half-hour Star Wars themed special episode (THR).
Lily Rabe to reprise her Asylum role on American Horror Story: Freak Show (EW).
Geoff Stults to write and star in untitled comedy for CBS (THR).
---
Trailers
---
Final trailer for The Hunger Games: Mockingjay Part 1 (Coming Soon).
First trailer for Zero Motivation (Slashfilm).
Trailer for Channel 4's Babylon (Slashfilm).
First trailer for digital series Beef (The Wrap).
Pair of TV spots for Exodus: Gods and Kings (Coming Soon).