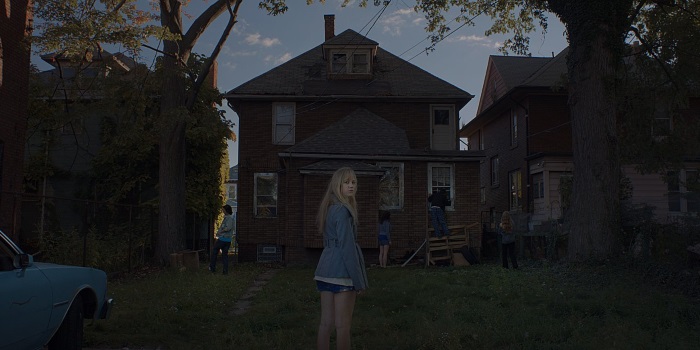 It Follows (2014)
It Follows has been making the rounds at plenty of festivals over the past year, premiering at Cannes, and making notable stops at both Toronto International Film Festival and Fantastic Fest (where our own Daniel Tucker not only dug it but chatted with the director). It has been getting plenty of buzz as a more than worthwhile horror film and the last couple of months have seen it receiving a couple of teaser trailers, as well as an acceptance to the Sundance Film Festival. Now we have the full trailer:
It Follows is the second feature from writer director David Robert Mitchell and stars Linda Boston, Caitlin Burt, and Heather Fairbanks. Here's a synopsis (courtesy of JoBlo):
After a strange sexual encounter, a teenager finds herself haunted by nightmarish visions and the inescapable sense that something is after her.