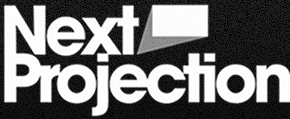 Welcome to the First Annual Next Projection Television Awards. We here at Next Projection think that 2014 was another fantastic year for television, and we wanted to celebrate the collaborative nature of the medium, and of this site itself, by releasing a group list of representing our collective thoughts on some of the best this medium had to offer in 2014. Not all of your favorites will be reflected (not even all of our individual or collective favorites made these final lists), but after two rounds of voting, these are the shows, episodes, and performances we most wanted to recognize from the past year. Thanks to all of you who have stuck with us throughout the year, and who will continue to read our work going into the New Year. Please feel free to include your own favorites in the comments, or to just take a moment to tell us how wrong we are in the categories you think we messed up. And now, our picks for the greatest television of 2014:
Best Series:
10.Last Week Tonight with John Oliver
It would have been so easy for John Oliver to export the format of The Daily Show to HBO, add some swearing, and call it a day. Sure, it would have likely been a lesser clone (trying to cram a week of headlines in would have tended that way), but television is no stranger to weaker rip-offs of proven formulas. Instead, what Oliver came up with was something entirely unique and startlingly vital: a weekly show that engaged in the sort of long-form journalism The Daily Show and The Colbert Report can rarely manage. Oliver took advantage of his commercial-free block to let his best segments unfurl at length, as he methodically (and comedically) built cases for or against any given topic. The show is funny, often hysterically so, but more importantly, it is consistently thoughtful, letting well-researched facts speak for themselves as often as Oliver spins them with a caustic barb. The topics of the show's segments tend to be important issues that are not receiving sufficient coverage (LGBT issues in Uganda, troubling truths about the Miss America pageant or a damning look at state lottery systems), and the show always gives them enough room to breathe. If The Daily Show has replaced reading a newspaper for some portion of its audience, Last Week Tonight feels more like a substitute (or preferably, a companion) to a nice, juicy long-read in a magazine: exhaustively researched, attacking the issue from every angle, and with a point of view that is so fresh, funny, and fascinating you never want it to end. [Jordan Ferguson]
9.Mad Men
All too often, Mad Men is taken for granted by its audience. It's greatness is such a foregone conclusion it can be easy to yawn at a brilliant episode, just for how consistent the show's quality remains, even so deep in its run. Few shows on television manage to be so dense and yet so lightweight, so contemplative and yet so completely engrossing. If last season found Don Draper (Jon Hamm) making his way through Hell, this year's abbreviated half season found him stuck in purgatory, his position in both his personal and professional life hanging perhaps permanently in a gray area. While Don felt stuck in place, the idyllic past receded from some, as Roger (John Slattery) and Pete (Vincent Kartheiser) were distanced from their families and their previous positions of unquestioned privilege and authority, and the future began to plague others, even driving some completely mad. If Mad Men had always been about the ease with which existential platitudes can be used to sell products, the first half of season seven was about learning that the true quest for authenticity is more challenging, and more invigorating, than anything these characters were prepared for. The people of Mad Men have been reaching for the stars throughout the '60s, striving to pull in as much money and power as they can before their positions give out beneath them. This year, they learned the moon belongs to everyone; the best things in life are free. [Jordan Ferguson]
8.You're the Worst
Much like the characters at its center, You're the Worst buries its emotions deep beneath a layer of caustic one-liners, cynicism, and glib deconstructions. But the story of the burgeoning non-relationship relationship between Gretchen (Aya Cash) and Jimmy (Chris Geere) is actually a softy at heart, a tale of agonizing fear and bone-deep yearning giving way to a grudging acceptance of connection. Our heroes are commitment-phobic less because they can't stand relationships than because they can't stand the possibility of being hurt again, but the more they push each other away, the closer they are pulled into the other's orbit. As they learn to accept themselves, each other, and these alien distractions called "feelings," they cut their way through various adult social gatherings, from weddings, to brunches, and even work events, with the help of their best friends Edgar (Desmin Borges), a PTSD-afflicted former addict, and Lindsay (Kether Donohue), a recently married former partier on a countdown to complete self-destruction. By the time the show shifts into full on romantic-comedy mode, it has earned its dark-comedy credentials and then some, to the point that the emotional climax lands without tarnishing any of the gleeful awfulness or delicate character work that came before. You're the Worst isn't just hysterically funny and relatably romantic, it's a deeply affecting work about the difficulties of growing up and the fears inherent in opening up to another human being. [Jordan Ferguson]
7. Transparent
Amazon's first breakout hit Transparent has been championed far and wide as important and groundbreaking television. The consequences of an aging father revealing to his three adult children and ex wife that he's transitioning into a woman isn't the most accessible premise, but internet TV doesn't need a broad audience. It needs a loud, passionate, and insistent one. The fact that it revolves around a very human and well-rounded trans character and her story is told with such humanity and empathy is enough to garner fans from inside and outside the LGBT community. Right from the opening scene depicting each character going about their morning routines, there's an authenticity very few series can achieve so quickly. The world of the Pfeffermans has texture and warmth, but it's also the kind of place where secrets remain hidden and lies are told. They support and hurt each other in extremely believable ways. This emotional and sharply observed exploration of romantic and sibling intimacy wouldn't be possible without perfect casting. Jeffrey Tambor leads a wonderful group of actors including Judith Light, Gaby Hoffman, Jay Duplass, and Amy Landecker. Witty, naturalistic dialogue rolls of their tongues effortlessly. In interviews, Jill Soloway's intensely personal point of view isn't limited to the trans experience. She also has much to say about bisexuality and Jewish culture as well. To rework a classic line from the series, her feminist ideas leak all over the place. Transparent is a brilliant, intensely personal, dreamy, and realistic show that has staying power for years to come. [Simone Akkari]
6. Broad City
Comedy Central has had major success in half hour shows over the years, but few have had truly remarkable women at the center. Broad City is based on a long running cult Youtube series of the same name created, written, and performed by the talented Abbi Jacobson and Ilana Glazer. Abbi and Illana are just two slacker fuck ups trying to make it in New York City. Female best friendship is a sacred thing, and these two show that their love can survive the most vile experiences of their undignified twenty-something existences in an expensive and unsympathetic city. They're immature without being caricatures. Their mediocre sex lives, weed smoking, horrible decision-making, and shitty jobs are fodder for gross out humor and witty laughs, but it's their friendship that is the emotional core of the show. This is what sets it apart from comparable shows like other female-centric shows set in New York City, like Girls or Sex and the City. Where a lot of the humor comes from is that no matter how humiliating the situation is, they never get down on themselves because of it. They maintain a youthful sense of optimism that is refreshing in vulgar and crass comedies like this. It looks like a cynical show, but it's actually warm and genuine. They're real women who have chosen to nurture their relationship instead of waiting around for men to save them or climbing the corporate ladder. Honestly, when they say "We are like feminist heroes right now," they're right. They've stumbled onto an oddly empowering and wildly hilarious formula. [Simone Akkari]
5. True Detective
While True Detective was on the air, it felt like the dominant cultural obsession of the time. Everyone who had seen the show was completely consumed by the brilliant writing, moody atmosphere, and wild Yellow King theories. The story covers 17 years in the lives of two state detectives, Rust Cohle (Matthew McConaughey) and Marty Hart (Woody Harrelson). Rust has an extremely pessimistic worldview as a result of his young daughter's death and years spent working undercover. Marty's ideas of manhood are challenged as his family crumbles under the weight of his flaws. With powerful dialogue, intense action, and an absorbing criminal investigation, the show felt novel despite its reliance on familiar mystery tropes. Deafening praise was aimed at the unconventional aspects of the production - every episode written and directed by Nic Pizzolatto and Cary Fukunaga, movie stars Matthew McConaughey and Woody Harrelson being attracted to the project just because it was a single season, and the cinematic run down locations in Louisiana. Critics hailed the ability of the show to blur the line between TV and Cinema, and wondered if the anthology series would take over the future of television. It seems inconceivable that all TV will look and feel like this one day, because the old model still works just fine. However, it's nice to have this sort of auteur driven television with closed-ended stories as an option for sure. Much was made of the phenomenal 6 minute long tracking shot at the end of the fourth episode, but the show consistently came alive with Matthew McConaughey's delivery of monologues about theoretical physics and the truths of the universe. The existential questions raised were a very personal way for the audience to connect to the material, however many took issue with the spiritual and optimistic nature of the finale. No matter what happens with the brand new story and completely different cast in season 2, nothing will ever be able to diminish the storytelling achievement of this brilliant 8 episode series of television. [Simone Akkari]
4. Parks and Recreation
Looking from the macro perspective, Parks and Recreation's sixth season is so satisfying it could've functioned brilliantly as a series finale if it hadn't been renewed for a seventh. This show is at its best when these bizarrely specific and often silly characters are unexpectedly grounded in real, human emotions. It's a show about coworkers who function much more like a family, they accept each others flaws, support each other, and ultimately cheer when members have to spread their wings and leave the home base. The Ann and Chris sendoff was tender and emotional, with characters you'd never expect to grieve their absence actually offering beautiful farewells. All of these wonderful characters feel settled, like their lives are headed in the right places. Along the way, there were bumps and confusing developments signaling that the show was running out of steam and ending on its own terms in season 7 was for the best. The familiar formula that's worked for the past three seasons or so no longer seems possible after the surprise time jump in the last minute or so. One of the funniest and most heartwarming sitcoms from an age of brilliant NBC sitcoms, Parks and Recreation will always be the one with the most heart. It will be missed. [Simone Akkari]
3. The Good Wife
It's rare for a show to have it's best season yet five years in, but The Good Wife's fifth had the show firing on all cylinders, telling smarter, funnier, more resonant stories that drew on the show's history in ways that were revelatory, and occasionally heartbreaking. The back half of season five found Alicia Florrick (Julianna Margulies, giving consistently one of the best performances on TV) dealing with the challenge of striking out on her own as a founding partner in a new law firm, and dealing with drastic changes both personally and professionally that would level a lesser person. The show provided so many twists, turns, and elevated emotional situations that it could easily have gone off the rails, but The Good Wife remains, as ever, centered, calm, and collected, just like its protagonist. The show's world building remains stellar, but this deep in its run, it can just as often luxuriate in the ecosystem it has perfected. Every character, from bit players to cast members, feels well-drawn, detailed, and fascinating, whether they are in-focus, as Cary Agos (Matt Czuchry) has been this season, or on the fringes. This is a network drama that has figured out exactly what its doing, constantly refining itself until it shines as a nearly flawless example of the form. [Jordan Ferguson]
2. The Walking Dead
The Walking Dead consistently broke viewership records for a basic cable show. While viewership doesn't equate quality, the show constantly made changes with writing and show-runners. Despite a rocky season 2, the show continued to improve. The second half of season 4 and the first half of season 5 showed us the crew have come to terms with the characters, fleshing them out (no pun intended) into people we can identify and care about. Many of the show's themes, including humanity and life and death, resonates with a larger audience. We no longer have to deal with cookie-cutter characters that fit a mold. The writers are willing to adapt and take chances with characters. Splitting up the group in season 4 & 5 was one of the best thing the show did. It allowed us to get to know secondary characters better. We got to follow several storylines instead of focusing on Rick (Andrew Lincoln) all the time. We've even been slowly getting backstory on fan favorites like Michonne (Danai Gurira). The show continues to push the boundaries of violence and gore that I never expected to see in a basic cable drama. The zombies have always been a backdrop in the world, a threat that remained, but it was always other people the group of survivors had to watch out for. Despite being shutout in major awards categories, the show continues to push forward, finding new ways to create compelling characters and storylines. Audiences have clearly taken notice; here's hoping the Emmys start to. [Mike Surerus]
1. Hannibal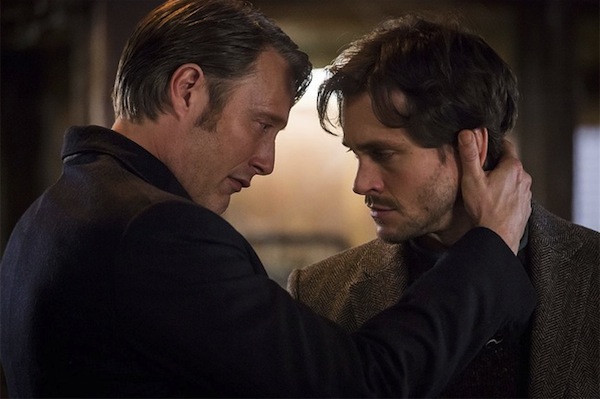 Hannibal is a fever dream from which it feels impossible to wake, a television series that is completely riveting from start to finish, yet lingers for days and weeks after an episode ends. Every shot feels like a painting from the mind of a master, and together they form a tapestry of shocking depth, a tale of philosophical and moral import ../../../../css/ whose Lecter is a delicate aesthete with an acute ability to perceive the hidden darkness in anyone_0i02xdroa62yvucxb5wijc.css) and FBI Profiler Will Graham (Hugh Dancy), who Lecter has framed for his various crimes. Throw into the mix the flamboyant sadist Mason Verger (Michael Pitt), and a cadre of other killers whose ties to Hannibal often hit too close to home, and you have a season that functions as the best novel Thomas Harris never wrote. The show became a surreal, psychological and philosophical meditation on life, death, change, friendship, and the divorce between perception and reality. Hannibal is a deeply scary show at times, but in part because of how gorgeous and moving it is throughout, even in its darkest moments. This is an opera writ in blood and viscera, a meditation on the darkness at the heart of humanity that contains within it untold complexities worth unweaving through repeat viewings. It isn't just the best show of 2015; it's a singular piece of art that will be discovered and treasured for years to come. [Jordan Ferguson]
Best Episodes:
10. Veep, "Clovis"
9. The Good Wife, "The Last Call"
8. Broad City, "Fattest Asses"
7. Last Week Tonight, "Episode Nine"
6. The Leftovers, "Guest"
5. Parks and Recreation, "Moving Up"
4. True Detective, "The Secret Fate of All Life"
3. Doctor Who, "Listen"
2. The Walking Dead, "No Sanctuary"
1. Mad Men, "Waterloo"
If Mad Men is about nostalgia and the idea that our best days may be behind us, or else forever out of ourreach, existing only at the vaguest fringes of our imagination, then "Waterloo" suggests that our real focus should be something much closer, something more concrete, something that could be within our grasp, if only we would reach for it. "Waterloo" features perhaps the second best pitch the show has ever given us, but this time, instead of being about the past, its about the future, its about possibility, its about the ways in which we might yet find happiness if only we are willing to search for it. The episode features the death of a major character, but gives him a beautifully odd send-off that allows him to impart a lasting lesson to Don Draper, and to us all, about the ways we limit our aspirations to what can be bought and sold, and limit ourselves to what our ambitions can provide us instead of what our imaginations can conceive. [Jordan Ferguson]
Best New Series:
5. Broad City
4. The Affair
3. Transparent
2. Last Week Tonight With John Oliver
1. You're the Worst
It was a year that saw an explosion of romantic comedy pilots, but only one truly broke through - the love story of Jimmy (Chris Geere) and Gretchen (Aya Cash), two of the worst humans LA has to offer. As they go through the motions of a new relationship, on the surface it all looks familiar, but the vile, self-centered, hateful things that come out of their mouths are laugh-out-loud funny and refreshing. They cut that whole "will they, won't they" sexual tension bullshit short by getting into bed in an epic one-night stand less than five minutes into the series. The dramatic tension comes from them coming to terms with the very real soul-matey feelings they have for each other despite the armor they've put up to avoid getting hurt. His major flaw is his honesty at all costs. She has a penchant for lying. When they meet, that dynamic is instantly switched. She is painfully honest and says she's scared of their connection. He lies and says he doesn't believe in relationships. Through painful fits and starts, they inch closer toward true intimacy. It feels like an epic win when Jimmy says "We should celebrate! We've found someone equally dead inside." They have the ability to be good to one another, but every now and then they test the boundaries and inflict real emotional pain. Their best friends, Edgar and Lindsay, are nuanced and enigmatic sidekicks who can do broad humor while dealing with real problems, like Edgar's PTSD and Lindsay's conflicting desires to sleep around and be committed to her sweet husband. The show even has time to deadpan on race and explore issues in the VA system. Overall it's a very inclusive, diverse, and thoughtful show. The bold stylistic, comedic, and storytelling choices, supported by rather complex performances, make You're the Worst the best new series of 2014. [Simone Akkari]
Best Animated Series:
5. The Simpsons
4. Adventure Time
3. Rick and Morty
2. Bob's Burgers
1. Archer
For as varied and as rewarding as television has become, its still rare to see a series take big risks, especially once it has settled into its run. But Archer took a huge risk this year, changing its premise and becoming Archer Vice, the story of what happens when its entire cast of characters gets out of the spy game and tries to break into the drug business. Not everything it did worked, but this was a season of television that consistently tried to differentiate itself from what came before, often to hysterical results. Rumor has it we are returning to the show's original premise in the next season, but Archer Vice exists as a landmark departure that mostly worked as a way to tell hysterically funny stories based on the detailed character work the show has done in the past and in entirely different settings than usual. [Jordan Ferguson]
Best Actor in a Drama Series:
5. Richard Jenkins, Olive Kitteridge
4. Jon Hamm, Mad Men
3. Matthew McConaughey, True Detective
2. Matthew Rhys, The Americans
1. Mads Mikkelsen, Hannibal
There is no way to oversell the difficulty of Mads Mikkelsen's job on Hannibal. He is tasked with playing one of the most iconic characters in pop culture, and one that is, in the minds of most people, inexorably linked to Anthony Hopkins' Oscar-winning performance. Mikkelsen smartly takes Hannibal Lecter in a wholly different direction—where Hopkins' Lecter is a preening peacock in a cage, Mikkelsen's is a hawk on the prowl, quiet, determined, and terrifyingly competent. His Lecter is as much a sophisticate, but he's also much more contemplative. He views his perceptive abilities with less campy glee than Hopkins' version. Instead, he sees and understands the world, but feels tragically distant from it. To listen to Mikkelsen deliver the long, meandering, metaphor-filled monologues that pepper the season is to watch a master at work. He is as comfortable quietly convincing his prey to eat themselves as he is seducing those who might otherwise suspect him. It's hard to imagine Hopkins' Lecter surviving long in the wild; it isn't difficult to see how Mikkelsen has blended in just well enough, even as he feels constantly apart from those around him. [Jordan Ferguson]
Best Actor in a Comedy Series:
5. Adam Scott, Parks and Recreation
4. H. Jon Benjamin, Bob's Burgers/Archer
3. Chris Geere, You're the Worst
2. Louis C.K., Louie
1. Jeffrey Tambor, Transparent
Jeffrey Tambor plays Maura, the lovely and complicated trans woman on the cusp of old age. She began life as Mort, a professor and patriarch of a family with three adult children and a firecracker of an ex wife. There was a minor bit of controversy over whether a trans woman should have been cast in the lead, but a very good point was made that a trans woman may not want to delve back into the painful depths of having to live a lie as a man. Jill Soloway, the series creator, actually wrote the central role with Tambor in mind. He gives one of the most humane and fearless performances of his career, which has been a long and solid one. He brings forth Maura's vulnerability and doubts with nuance and grace, a degree of difficulty he may not have encountered in his career up tot his point. The comedy is frequently sharp and witty, but there's an undercurrent of sadness he never strays too far from. He surpassed the wildest of expectations, opening the door for the stories of the most marginalized and oppressed to be told with hope and humor instead of merely focusing on the painful and troubling aspects of such a difficult situation. It's clear that so much love and devotion went into bringing this remarkable character to life, evidenced by the fact that months after filming on season 1 ended, he still wears a ring on his finger and polish on his toenails to remind him that Maura is still there. [Simone Akkari]
Best Actress in a Drama Series:
5. Ruth Wilson, The Affair
4. Frances Mcdormand, Olive Kitteridge
3. Elizabeth Moss, Mad Men
2. Kerri Russell, The Americans
1. Julianna Margulies, The Good Wife
Julianna Margulies has benefitted greatly from stellar writing and character development, but she deserves much of the credit for making the transformation of Alicia from a flustered mother trying to keep her family together to savvy politician look natural and effortless. She tends to be a polarizing actress, which is surprising given how few roles she's actually been in throughout her career. She really has had a lot to do throughout the series, and her performance has never been anything but perfect. The way she portrays Alicia in moments of crisis and grief emote beautifully, but there's a lot of intelligence behind the decisions she makes. She isn't a purely reactive character, and she's moved far enough in her career to stop having to prove her skills and worth. She occupies her position of power and negotiates with confidence and makes her moves carefully. The new layer revealed about her character this year was a definitive stance on her moral ambiguity. She's more willing to follow the law because the structure makes her comfortable than to choose what's right or wrong based on her gut. Her best moment in 2014 may be when she's forced into the political landscape and is forced to explain who she really is as a lawyer and a person in the "A Few Words" episode. Then there are the moments she sells without any words at all, such as the return to the old Lockhart Gardner offices and she looks across the hall to Diane. Whether she has to spit out a bunch of spirited dialogue or emote with her body language, she fully inhabits this character and gets across her power and intelligence. [Simone Akkari]
Best Actress in a Comedy Series:
5. Casey Wilson, Marry Me
4. Gina Rodriguez, Jane the Virgin
3. Aya Cash, You're the Worst
2. Amy Poehler, Parks and Recreation
1. Julia Louis-Dreyfuss, Veep
Julia Louis-Dreyfus has had a long and satisfying career as a comedic leading lady on television. From roles in Seinfeld and The New Adventures of Old Christine, she was well prepared for the sharp dialogue and often humiliating situations Selina Meyer finds herself in as Vice President of the United States. Now that she's won Emmy's for all three roles, she hasn't been complacent. She keeps pushing herself to new comic heights in the brilliant political satire Veep. In the third season (probably the best of the show), she's just as petty, shallow, and ambitious as ever. The humor of the show comes from her exasperation with her often incompetent team full of people just as petty and shallow. Julia Louis-Dreyfuss' ability to land beautifully written insults is unparalleled, but its her desperation in situations she finds herself floundering that elicits the most painful laughter. It's rare that a female character is allowed to succeed for selfish reasons, especially virtually nonexistent opportunities for redemption or softening of her edges. Selina's the female anti-hero we deserve. [Simone Akkari]
Best Supporting Actor in a Drama Series:
5. Kevin Christy, Masters of Sex
4. Alan Cumming, The Good Wife
3. Laurence Fishburne, Hannibal
2. Billy Bob Thornton, Fargo
1. David Morrisey, The Walking Dead
The Governor is the most iconic villain in The Walking Dead comics, so it was inevitable he'd show up in the show. While season 3 introduced him, it was season 4 that really gave us insight into the man. David Morrissey portrayed The Governor/Philip with an intensity we hadn't seen from most of the characters in the show. His ruthlessness showed no bounds with the ways he tortured those who dared to oppose him. Season 4's episodes "Live Bait" & "Dead Weight" were perhaps the best episodes featuring The Governor and helped showcase Morrissey's acting. Part of this is because he was the focus of both episodes, but it also allowed us see him rebound from defeat to rise up again, using the same cunning and conniving traits that made him the leader of Woodbury. Morrissey's performance was certain award-nominating worth, and it's disappointing to see him passed over for his performance in season 4. [Mike Surerus]
Best Supporting Actor in a Comedy Series:
5. Joe Lo Truglio, Brooklyn Nine-Nine
4. Desmin Borges, You're the Worst
3. Christopher Evan Welch, Silicon Valley
2. Hannibal Burress, Broad City
1. Andre Braugher, Brooklyn Nine-Nine
Andre Braugher has a long and distinguished career as a dramatic actor under his belt. Yet it is shocking how much untapped comedic potential he has unleashed as Captain Ray Holt on Brooklyn Nine-Nine. The show uses his sonorous voice and deadpan delivery perfectly, allowing Holt's unemotional pragmatism to land as both a believable character trait and a hysterical basis for a character whose worldview is just skewed enough. Yet it isn't just his canny use of stoicism that makes Holt one of the greatest comedic creations of the past few years. Every beat of the performance feels calibrated to deliver the highest amount of laughs. Braugher has created a real character with a resonant emotional underpinning, one who commands the respect of everyone around him while also being just a little bit ridiculous for how steadfastly he rejects ridiculousness. His performance is a flat-out marvel, a piece of comedic craft that is consistently rewarding and, at bottom, very, very funny. [Jordan Ferguson]
Best Supporting Actress in a Drama Series:
5. Maura Tierney, The Affair
4. Gillian Anderson, Hannibal
3. Lauren Cohan, The Walking Dead
2. Ann Dowd, The Leftovers, Masters of Sex, Olive Kitteridge
1. Christine Baranski, The Good Wife
Diane Lockhart is an island of calm in a sea of chaos, a woman who knows exactly who she is and what she wants, even if those things shift from time to time. In lesser hands, Lockhart might come off as too composed or too distant from all of the upheavals going on around her, but Christine Baranski makes her a consummate professional who also cares deeply about the people around her. Baranski is fabulous in every sense of the word, and in a role that often forgets to give her enough to do. She is drily funny, deeply compassionate, steadfastly loyal, and smarter than just about anyone in any room. Baranski plays Diane's ostentatiousness as well as she plays her emotional attachments to those around her, feelings that often seem to shock Diane even as she acts on them. This is world-class work being done in the background of the show, the sort of performance that always leaves you wanting more, even as it is easy to imagine the full, complicated, fascinating life Diane is living just off screen. [Jordan Ferguson]
Best Supporting Actress in a Comedy Series:
5. Aubrey Plaza, Parks and Recreation
4. Natasha Lyonne, Orange is the New Black
3. Stephanie Beatriz, Brooklyn Nine-Nine
2. Uzo Aduba, Orange is the New Black
1. Kate Mulgrew, Orange is the New Black
It's difficult to praise Kate Mulgrew's performance as Red in isolation, because her game was elevated to new heights by the incredible Lorraine Toussant as Vee, Red's arch enemy. Her position as head cook gives her a lot of power and flexibility that she can leverage into protection for her crew and a way to smuggle contraband into the prison. When she's deposed, she tries her hand at smuggling goods in another way. When Vee enters Litchfield and uses the aggressive tactics that worked for her during her prior stay, she aims directly at Red as an easy target. Vee is the only person Red has ever been truly afraid of throughout the series, so this power struggle really brought out the best in Kate Mulgrew's already phenomenal performance. Even though her performance isn't exactly comedic, she brings gravitas and simmering tension to every scene. [Simone Akkari]
Best Ensemble:
5. Parks and Recreation
4. Game of Thrones
3. Fargo
2. Veep
1. Orange is the New Black
Creator Jenji Kohan has said from the beginning that this show was an opportunity to tell the stories of marginalized minority women, but the only way she could sell it was to have a pretty blond character Piper (Taylor Schilling) as the entry point. In season two, she's been free to devote much more time to the large and diverse cast of talented actresses who have probably never had material this challenging and nuanced in their entire careers. Diversity is more than just a checklist of varying skin tones, generations, sexual orientations, and economic classes. Not only do we see how they function while incarcerated, but we get to witness their heartbreaking backstories. And boy does this cast repay the favor of adventurous writing with memorable performances. Uzo Aduba has always been a standout as troubled and bizarrely endearing Crazy Eyes. Newcomer Lorraine Toussant as Vee is an unapologetic, manipulative sociopath who uses every tool at her disposal to gain and maintain her power. Nicky (Natasha Lyonne) has a friendly rivalry with fellow horny lesbian Boo (Lea Delaria). Taystee (Danielle Brooks) and Poussey (Samira Wiley) deepen their friendship, almost taking it too far in a few devastating interactions. Lorna (Yael Stone) gets all sorts of dimension when we learn about her delusions. The list of amazing performances and unforgettable characters is excitingly long. The prison is self-segregated by race, but there were many opportunities to have characters of different backgrounds rub up against each other (literally and figuratively). Whether this cast is tackling widespread rebellion, intimate relationships, broad comedy, or devastating emotional turmoil, there isn't a weak spot in sight. Even though the most exciting aspect of the show is the preponderance of women, the men in the show get their due character development, even if they are some of the most hateful and spineless characters on the show. This cast outshines all the others probably because of the barely concealed excitement and enormous responsibility to tell the stories of women that have never been told in this medium before, with this much empathy and eye toward justice. [Simone Akkari]
Best Youth Performance:
5. Ethan Cutoksy, Shameless
4. Yara Shahidi, Black-ish
3. Ursula Parker, Louie
2. Kiernan Shipka, Mad Men
1. Maisie Williams, Game of Thrones
The arc of Arya Stark is one of the most complex and difficult in all of Game of Thrones, made more so by the character's youth. Child actors are notoriously difficult to wring good work out of, but Maisie Williams has been giving one of the best performances on television for years now. She makes Arya's deep-seated hatred and obsessive commitment register at each moment. She carries darkness in every step, pain and fury behind her eyes as she marches through an endless series of horrors. Arya Stark has lived lifetimes in her few years, and that Maisie Williams can conjure that much pain and suffering, that much fiery passion and tragic yearning, is a wonder to behold.