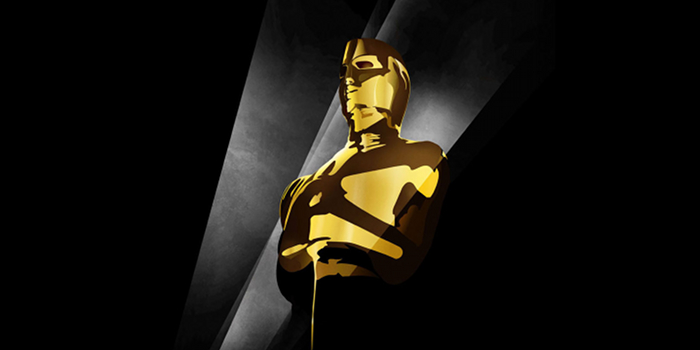 At long last, we have arrived at Oscar Nomination Eve. Visions of early-morning journalistic camera flashes are already dancing in my head.
At 5:30am Pacific Time, the nominations will be announced for the 87th Academy Awards – all categories, every last one of them, will be announced live for the first time ever. It's pundit-geek heaven.
All of the precursors have spoken, most recently the Director's Guild, who excluded Selma's Ava DuVernay and Whiplash's Damien Chazelle in favor of American Sniper's Clint Eastwood and The Imitation Game's Morten Tyldum. I can guarantee you the final Oscar list for Best Director will not match the DGA exactly; just how different it will be is the real question.
As the guild nominations came pouring in, Boyhood made a strong transition from critical darling to industry favorite; with it, The Grand Budapest Hotel and The Imitation Game have solidified themselves as top contenders. American Sniper has made a strong showing as well, indicating the film is a real threat to be nominated in multiple categories. Selma has not been a strong precursor player at all, though its late start and subsequent "screener controversy" may have precluded it from being widely viewed before guild nominating was complete; I still expect DuVernay's film to be a strong contender in multiple categories.
We have this argument every year, but in the perennial "was this a good year for film?" debate, I find myself firmly in the "NO" camp – there were a great many solid films, but very few great ones. That very fact, however, leads me to think that the fight for nominations is quite tight among many equally-respected films, filmmakers, and performances. We typically expect Best Actor to be a crowded field (to that point, I can't believe I'm not even predicting Steve Carell as my Dark Horse), but interestingly enough, Best Picture and Best Director are equally deep, with about 12 films fighting for (most likely) nine BP slots and eight directors trying to squeeze into the final five.
In less than 12 hours we will know the answers. Until then, I could keep gnashing my teeth over these final nomination predictions…but I think it's time to just let it ride. Below are my final predictions for nominees in all categories (except those pesky shorts). All choices are ranked, with one outside Dark Horse candidate underlined at the bottom of each list.
Talk to you on the flip side, at which point Phase Two kicks off and we have finally have a set field of contenders to argue about…
Best Picture
Boyhood
Selma
Birdman
The Grand Budapest Hotel
The Imitation Game
The Theory of Everything
American Sniper
Whiplash
Gone Girl

Nightcrawler
Best Director
Richard Linklater, Boyhood
Alejandro Gonzalez Inarritu, Birdman
Ava DuVernay, Selma
Wes Anderson, The Grand Budapest Hotel
Clint Eastwood, American Sniper
Damien Chazelle, Whiplash
Best Actress
Julianne Moore, Still Alice
Reese Witherspoon, Wild
Rosamund Pike, Gone Girl
Felicity Jones, The Theory of Everything
Jennifer Aniston, Cake
Amy Adams, Big Eyes
Best Actor
Michael Keaton, Birdman
Eddie Redmayne, The Theory of Everything
Benedict Cumberbatch, The Imitation Game
David Oyelowo, Selma
Bradley Cooper, American Sniper
Jake Gyllenhaal, Nightcrawler
Best Supporting Actress
Patricia Arquette, Boyhood
Emma Stone, Birdman
Keira Knightley, The Imitation Game
Meryl Streep, Into the Woods
Jessica Chastain, A Most Violent Year
Rene Russo, Nightcrawler
Best Supporting Actor
K. Simmons, Whiplash
Ethan Hawke, Boyhood
Edward Norton, Birdman
Robert Duvall, The Judge
Mark Ruffalo, Foxcatcher
Channing Tatum, Foxcatcher
Best Original Screenplay
Birdman – Alejandro Gonzalez Inarritu, Nicolas Giacobone, Alexander Dinelaris, Armando Bo
The Grand Budapest Hotel – Wes Anderson
Boyhood – Richard Linklater
Nightcrawler – Dan Gilroy
Selma – Paul Webb

Foxcatcher —

Max Frye, Dan Futterman
Best Adapted Screenplay
Gone Girl – Gillian Flynn
The Imitation Game – Graham Moore
Whiplash – Damien Chazelle
The Theory of Everything – Anthony McCarten
Wild – Nick Hornby

American Sniper –

Jason Hall
Best Film Editing
Birdman
Boyhood
Whiplash
The Grand Budapest Hotel
The Imitation Game

Nightcrawler
Best Cinematography
Birdman
The Grand Budapest Hotel
Turner
Unbroken
Nightcrawler

Ida
Best Foreign Language Film
Leviathan
Ida
Timbuktu
Tangerines
Wild Tales

Force Majeure
Best Animated Feature
The LEGO Movie
How To Train Your Dragon 2
The Boxtrolls
Big Hero 6
The Tale of Princess Kaguya

Song of the Sea
Best Documentary Feature
CITIZENFOUR
Life Itself
Finding Vivian Maier
The Overnighters
Last Days in Vietnam

Keep On Keepin' On
Best Visual Effects
Guardians of the Galaxy
Dawn of the Planet of the Apes
Interstellar
Godzilla
The Hobbit: The Battle of the Five Armies

X-Men: Days of Future Past
Best Costume Design
The Grand Budapest Hotel
Into the Woods
The Imitation Game
Maleficent
Turner

Selma
Best Makeup and Hairstyling
The Grand Budapest Hotel
Guardians of the Galaxy
Foxcatcher

The Theory of Everything
Best Original Score
Interstellar
The Theory of Everything
Gone Girl
The Grand Budapest Hotel
The Imitation Game

The Judge
Best Original Song
"Glory" from Selma
"Everything Is Awesome" from The LEGO Movie
"Ryan's Song" from Boyhood
"Lost Stars" from Begin Again
"I'm Not Gonna Miss You" from Glen Campbell: I'll Be Me
"Yellow Flicker Beat" from The Hunger Games: Mockingjay Part 1
Best Production Design
The Grand Budapest Hotel
Into the Woods
Turner
The Imitation Game
Birdman

Interstellar
Best Sound Editing
Birdman
Guardians of the Galaxy
American Sniper
Interstellar
Unbroken

The Hobbit: The Battle of the Five Armies
Best Sound Mixing
Birdman
Guardians of the Galaxy
American Sniper
Into the Woods
Unbroken

The Hobbit: The Battle of the Five Armies